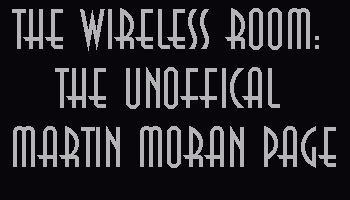 Welcome to my fan page dedicated to Martin Moran, a talented theatre actor who has tread the boards of Broadway and off-Broadway. If you have any fan experiences or pictures you would like to share, please e-mail me.
The latest news here in the Wireless Room (February 22nd):
Bells Are Ringing is running in Stamford, CT this week prior to its Broadway run. Articles and Reviews have been added.
News
BEST
of POD
people (stokers or otherwise) have snuck up to the wireless room.

---
This has been a Fiona Lee production.
Disclaimer: All copyrights property of original owners. No international copyright infringement has been intended.